Painting Company Reviews Near Scottsdale
If you'd like to have the best painters in Scottsdale, Paradise Valley, Chandler, Fountain Hills, Phoenix and surrounding areas paint your house, give Rising Phoenix Painting LLC a call today. We work hard to ensure that we exceed all customer expectations. With every painting project, we strive to be considered the best painters in Scottsdale, AZ, and the surrounding area. But don't just take our word for it, read our house painting reviews below and see what our customers have to say.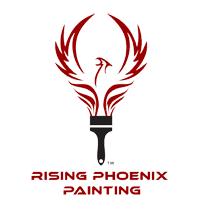 They recently painted the exterior of our home and we are very pleased. Juan is very professional, courteous and extremely prompt in responding to questions, comments, etc. He does his best to work with you in every possible aspect. He also fit our job in his schedule quickly and completed everything in 2.5 days. The crew cleaned everything up as well. I highly recommend Rising Phoenix.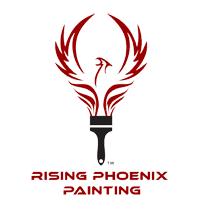 This is the 2nd time we've used Rising Phoenix, 2013 for exterior and last week for the interior. good job both times, competitive bids both times, and easy to work with. I would recommend them to anyone for any size job.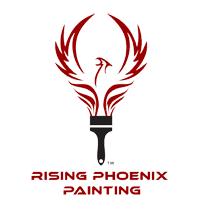 I had Rising Phoenix repaint my garage & interior garage door. They did a great job & worked fast. The price was reasonable, not expensive but somewhere in the middle. Juan, the owner, was professional and easy to work with. He was very responsive throughout the process. I would definitely use them again. Thank you Juan!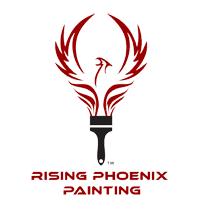 Rising Phoenix did a great job for us. We had them out to repaint our worn baseboards and crown moldings, and do some touch up work. They were flexible with our quirky schedule, and the team was careful and thorough. Quite pleased with the end product. Thanks!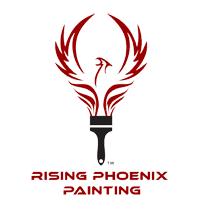 Rising Phoenix did some interior and exterior painting for us this week. Juan was quick to respond and the crew did a great job. We will definitely use them again!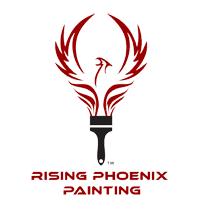 I had both interior and exterior of my home painted before move-in. If you want an excellent painting that you can rely on being completed on time, hire Rising Phoenix. Rising Phoenix is an all around win with quality of work, pricing, communication and reliability. Couldn't have been more pleased!!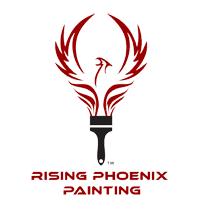 Juan the owner is very responsive and was able to schedule quickly on short notice. Carlos and his crew did a fantastic job painting the interior of my home. They worked very hard and efficiently. Everything came out great. Would highly recommend.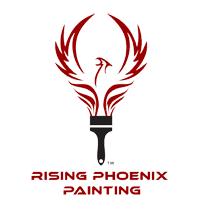 Share review Embed review 6/3/2019 Rising Phoenix just completed the exterior painting that I needed for my home. It included the full house exterior, plus a large amount of stucco fencing around the perimeter of our property. Juan and Rising Phoenix checked off all the boxes that I was looking for. - Communication was thorough and timely - Juan detailed all that they would do for prep, painting and completion - The paint job was excellent - The crew was careful and cleaned up - The price was fair I don't expect perfection but I really care about how one resolves issues or problems. The crew broke a couple of light bulbs on our decorative string lights. Juan replaced those and helped me restring the lights where needed. I could not ask for more. I highly recommend Juan and Rising Phoenix!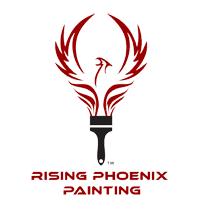 I contacted Juan a few weeks ago about painting the interior of my home in Central Phoenix. He responded immediately with a few options and let me know what pricing would be. The pricing was on par with some other companies that I received quotes for but I liked that he got back in touch with me after hours, that the reviews for his company were great and that he could do the work when I needed it to be completed. I hired Rising Phoenix and was not disappointed! His crew arrived on time and completed the work as scheduled. The house looks great and I would highly recommend this company for anyone needing interior painting services. Great work guys!!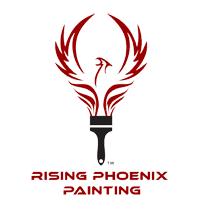 These guys were quick, efficient and professional. They did a beautiful job painting my staircase and banisters, and I definitely hire them again.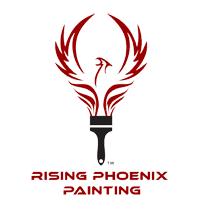 Rising Phoenix repaired several cracks in my drywall and painted my interior walls. Place looks fantastic.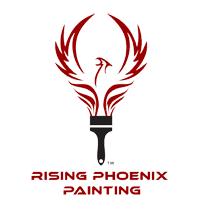 Had a great experience with Rising Phoenix from start to finish. Juan was always available to address my concerns via text, email and phone. They painted the entire exterior of my two story house in one day and it looks fantastic! I would definitely do business with Juan and Rising Phoenix again.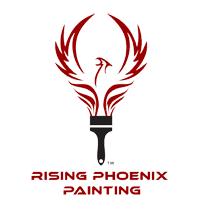 Rising Phoenix did an excellent job of repairing stucco, drywall tape and texture, and painting the exterior of my house. In the last few years, I have used other painting companies but Juan, his crew and their skill and professionalism were far superior. Juan is very knowledgeable and accessible for questions and advice.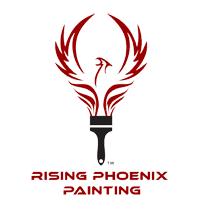 We recently had our house and fence painted by Rising Phoenix. They start the job when they said they would. Cleaned up Daily got the job done quickly. Have recommended them many times too other neighbors. Will be using them in the future also.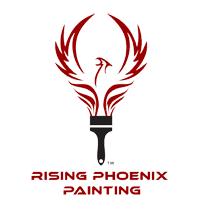 I had Rising Phoenix repaint my garage & interior garage door. They did a great job & worked fast. The price was reasonable, not expensive but somewhere in the middle. Juan, the owner, was professional and easy to work with. He was very responsive throughout the process. I would definitely use them again. Thank you Juan!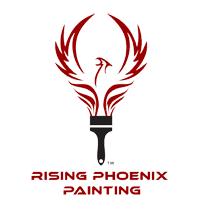 Rising Phoenix did a fantastic job on the exterior of our house. Detailed and professional. They even removed an old satellite dish for me. We feel like we have a brand new house when we drive up to it. The stucco repair was well done and they took the time to ensure that the whole house was washed and any peeling paint was scraped off. I can see the quality difference compared to other houses that have been repainted in our area. We will definitely use Rising Phoenix for any painting job that we need done. Juan was on top of everything. Quick responses and honest quotes. He even told us that he was probably not the cheapest because his crew ensures quality work. They were worth every dime.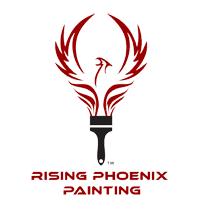 It was a pleasure to work with Juan and his crew. Juan provided a reasonable estimate for interior painting ( ceiling, trim, doors, walls, shutters, etc.) Quick replies to questions and constant communication on job status was great. During the final walk-through he spotted touch-up areas that I missed. He had one of his guys back within an hour to fix them. Very satisfied with the results. We will definitely reach out to him again for exterior painting.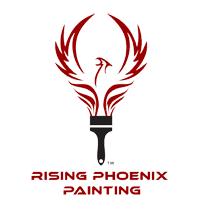 Rising Phoenix Painting did an excellent job! I was surprised how fast Juan got back to me with a free quote and quick start date. I figured they would take a couple days with the areas I requested, but they finished within 1/2 a day. They were very professional, protected all the floors with plastic lining before painting, efficient even getting into tight areas like behind the toilet and 20ft high ceilings. Overall very satisfied with their work. I noticed a blemish during the final walkthrough, and Juan was quick to have his guys come over to fix it same day. I will most likely use them again in the future to finish other areas of my house.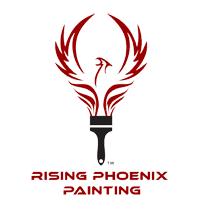 Rising Phoenix did an excellent job for a fair price! They painted the interior of a home I remodeled and did a few dry wall repairs. One spot needed to be fixed after they were finished so Juan sent someone back over right away and it looks beautiful now. I will use them again and will recommend them to others in the future.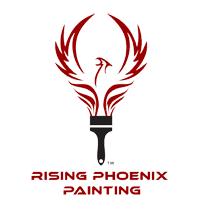 Rising Phoenix Painting and Juan Inzunza did a terrific Job! Planning, consultation, execution and final result was simply outstanding! Since the beginning Juan was quick and responsive in dealing with. In the execution of the paint of the house the team guided by Juan and Carlos on site were amazing, professional, friendly and very responsive. Juan finally inspected the house with me with a walk through making me feel very comfortable with the final work. Thank you so much Rising Phoenix Painting, we love the colour chosen and finish of the house. I would recommend to work with Juan and his team without an hesitation. Finally, prices were very fair and correct!
Rising Phoenix Painting LLC can help you improve the look of your home at a fraction of the time that it would take you to do it yourself and at a very reasonable price. We'll work closely with you to understand the exact cost of painting your house right down to the smallest detail.
Get the best house painters in the Scottsdale, AZ area, and choose Rising Phoenix Painting LLC for your next house painting project. We'll make it our goal to make you so happy with our work your review will be the next positive customer review that we feature. We'll be happy to give you a free quote. Call us today at 602-370-0117, or request a free estimate using our web form.